Duck and the Land of Flightless Birds Demo
A downloadable game for Windows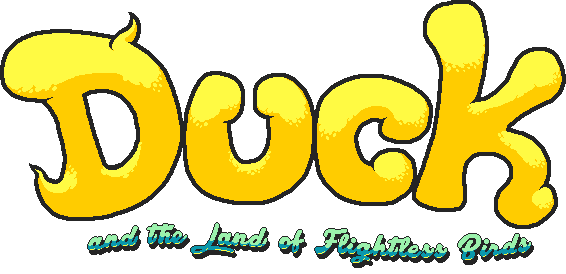 Duck and the Land of Flightless Birds. Its got a charming art style, unique gameplay features, and great music to boot.
There's also Cool Duck, the coolest being in existence.
Super Flying Action- Take control of Duck, an aptly named protagonist who can't actually fly! Struggle to flutter around! Get mauled by rabbits!
Weapons - For the sake of the Demo, you have three weapons right off the bat! Hit enemies fatally with your feathers! Slice them up with your apple slices! Or spread the screen with the multi-shooting super dangerous leaves!
Explore the branching paths and secret levels, all packed with original content!
Let Cool Duck explain the controls of this game to you!
All this and more in Duck and the Land of Flightless Birds Demo.
Installation Instructions:
Download the .zip folder
Install the 8bitoperator font located beside the executable
Launch the executable
Have fun!